The moment that changed a business. Business leaders tell – Part 2
What was the moment that mattered? Adam Hilton, Managing Director of Noisy Beast, Media Manoeuvres' Sam Elam and Co-Founder of Appster, Mark McDonald tell their story.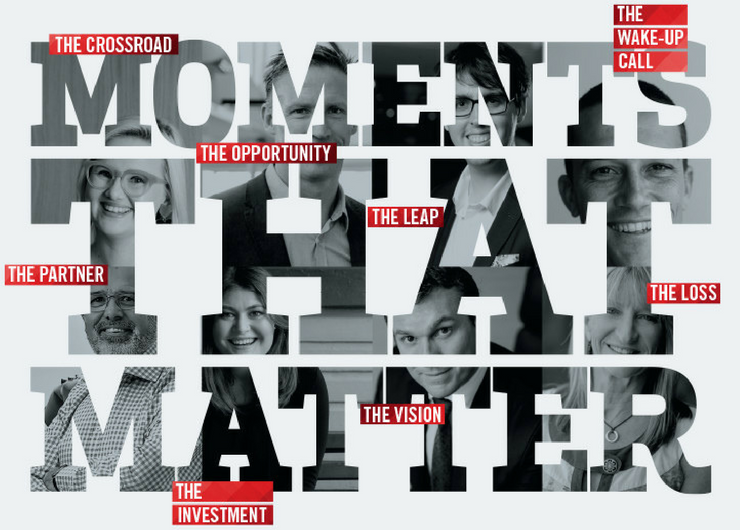 The conversation
Adam Hilton, Managing Director, Noisy Beast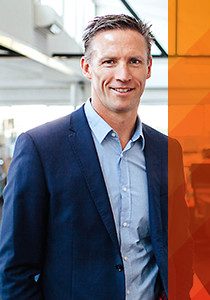 We all know ideas can change the world, but the strength is greater when two minds work together with a common vision.
So it was when a timely breakfast meeting in Hawthorn, Melbourne, gave Adam Hilton, the former Network Ten National Commercial Director, the impetus to launch full service advertising agency Noisy Beast.
On that morning in 2012, Radek Sali, then CEO of vitamins group Swisse Wellness, discussed what they felt were common deficiencies in advertising agencies at the time.
"Within that conversation we wondered whether we could do it a better way," Hilton tells Business View. "That was the first conversation around the creation of Noisy Beast."
Hilton left his job at Ten and the security of a well-defined career path and launched Noisy Beast, with the objective of making brands look bigger than their marketing budgets allow. Now five years on, Noisy Beast has been instrumental in growing 'foundation client' Swisse brand in Australia and overseas with considerable recent work focusing on the China market. Noisy Beast has opened offices in Melbourne, Sydney, London and China, employing 50-plus staff and representing over 20 different clients.
Noisy Beast was recognised in the BRW Fast Starters list as the 10th fastest growing business in Australia and the fastest growing agency over the 2015/16 financial year.
"It was a timely conversation," Hilton says. "Between Radek and I there was a common belief about what an effective full service advertising agency model would be. A question we asked each other was: 'If we bring together a group of highly talented, passionate people, could we make an impact?'"
The loss
Sam Elam, Managing Director, Media Manoeuvres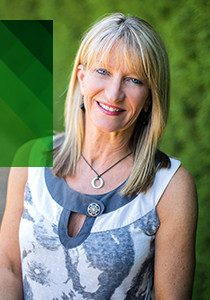 When Sam Elam was on holiday in 2014, a thief broke into the Melbourne office of her business, Media Manoeuvres. He stole everything of value, including TV cameras she used for corporate and media training. But this was no ordinary burglary: the intruder mistakenly believed she was filming him for the police and, in revenge, poured paint all over the floor, kicked doors off their hinges, ripped out the phones and upturned the furniture. He also set off the fire extinguishers, coating every surface with a fine white powder.
"I seriously considered walking away from the business," says Elam. "The final straw was realising that, for the first time ever, I'd forgotten to take the backup tape home. It was just after Christmas so I'd lost data for the whole of the previous year. But I had 10 employees depending on me and knew I couldn't let them down."
Within a month Elam had pulled together the computers, phones and equipment she needed to keep going.
"My lucky break was when police found the backup tape in a rubbish bin," she says.
Three years on she has won a number of large corporate and government clients and has increased her team to 15.
"Once I was over the initial shock I started to feel re-energised," she says. "It made me realise what a great business I had, and what an amazing team. Now, when we face a challenge or disappointment, we look back and remind ourselves of just how strong and fearless we can be."
The leap
Mark McDonald, Co-Founder & Co-CEO, Appster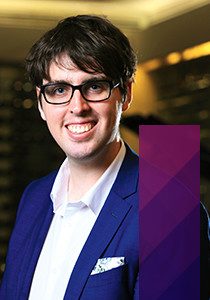 Play it safe and get a university degree behind you or drop out and go full pelt with a start-up venture which looks like it might have legs?
Choosing option B has paid rich dividends for 24-year-old Melburnian Mark McDonald. His decision to catch the mobile apps development wave back in 2011 catapulted him and business partner Josiah Humphrey onto the BRW Young Rich List, just four years later.
The pair debuted on the List in 2015 with an estimated combined wealth of $58 million, thanks to the stunning success of Appster, the shoestring start-up they have turned into a high-tech powerhouse employing 350 people across three continents. The company has produced more than 300 mobile apps for clients in Australia and overseas.
Pals since their teen years when they met in an online digital marketing forum, McDonald and Humphrey began working on projects together while still in high school, and launched Appster in early 2011. Embarking simultaneously on his first semester of a double degree in science and arts at Monash University, McDonald found the juggle a struggle.
"Business had really started to take off so I was pretty much working all day and then trying to catch up at night," he says.
"I was spending 90 per cent of my time on Appster and 10 per cent on university, doing assignments at the last minute and trying to get to as many of the tutorials as I could.
"It got to a point where, if I was going to do both, I wouldn't manage to do either well so I had to pick one. Josiah had already dropped out of high school a couple of years earlier and I decided to follow his lead."
Was his premature departure from the hallowed halls of higher learning a watershed moment? Definitely. But, given his age, not an irrecoverable move, McDonald points out.
"My logic back then was: it was the first year of university. Even if I messed up and it didn't work, it wouldn't be too hard to get back into university in a year or two and give it another shot," he says.
"We were a good team. Josiah was a great partner and I decided it was worth the risk. That's how we went full in."
Fortuitous timing, given the extraordinary growth in the apps market in subsequent years, courtesy of the spread of the now ubiquitous smart phone. In their infancy in 2011, apps generated global revenue of $US41 billion in 2015 and this figure is predicted to top $US100 billion by 2020. With organisations of all stripes racing to embrace the mobile revolution, early movers like Appster were well positioned to snaffle a generous share of the spoils.
"If I were to start Appster today, if I'd have finished that degree … well, the market is completely different now," McDonald says.
"The leaders have been established and it's a very competitive space, much more competitive than it was a few years ago. I don't think we could have had this success if I'd have waited.
"It was the right decision."
This article was first published in Business View magazine (Issue 23). See here for Part 1 and Part 3.
More from NAB