The moment that changed a business. Business leaders tell – Part 3
What was the moment that mattered? Paul Blackburne, Managing Director of WA property firm Blackburne, and Gen George, Founder and Managing Director of employment sites OneShift and Skilld, tell their stories.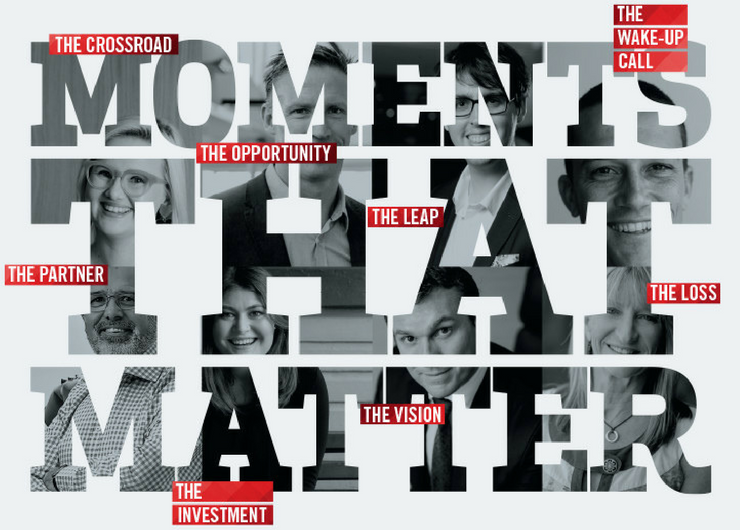 The junction

Paul Blackburne, Managing Director, Blackburne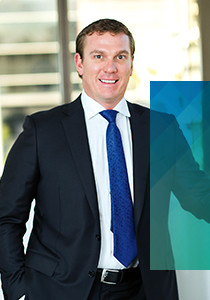 Where to next when you've reached the end of the road, after a five-year backpacking odyssey that's taken in four continents and 50 countries and seen you turn your hand to everything from headhunting in London to dive teaching in the Red Sea? In the case of Paul Blackburne, the answer was home to Perth, to build a business large enough to satisfy his ambitions.
Thirteen years on, it's a goal he can safely say he's fulfilled.
Founded in 2003, the eponymous Blackburne has ridden the wave of the mining boom and weathered the vicissitudes of the GFC to cement its position as one of Western Australia's largest apartment developers. Wholly owned by managing director Paul, the company juggles around nine concurrent projects with a collective value of $500 million. Its success thrust Paul into third place on the BRW Young Rich List in 2015, with a personal fortune estimated at $536 million.
It's not bad going for a bloke who spent the best part of his twenties travelling around the world, while former classmates put in long hours working for the man.
"I finished my bachelor of commerce degree in 1997 and pretty shortly afterwards headed off for five months, firstly to China on a one-way ticket," Paul says.
After a year of working and saving back in Perth, he hit the road again, this time on a round-the-world adventure that took in the Middle East, North Africa, Asia, Europe, North America and the UK.
"Whenever I ran out of money I'd stop and work and do whatever I could to save enough to get on to the next destination," Paul says. "Dinner was often a bag of rice boiled up on my little gas cooker and I'd hitchhike everywhere, living off nothing and seeing a lot. It was about wanting to explore the world and learn about people rather than sit in an office and work my way up a large company.
"I did that for about five years but eventually I got sick of it, living out of a backpack on $20 a day. It felt like time to start looking at a more serious career where there was the potential for me to create a company that could grow long term.
"At that point I decided I'd go home and spend a ten-year period trying to build a large business, a long-term sustainable business, in an industry I enjoyed."
After a year back in Perth working in his father's real estate firm, Blackburne and Joyce, Paul was sold on the apartment proposition and confident the time was ripe for a new player to enter the market.
"I thought, what a great industry – I get to create and design things, I get to build things. I also felt there was a huge demand coming for apartments in Western Australia. I love this city and this state and I love living here, so I felt this was the right product for me, in the right industry, at the right time. I think the last 13 years have shown I made the right decision.
"Now it's time for the next step. We've begun by helping start a child protection unit in Cambodia and in the coming years plan to use our success to begin doing what we can to fight for the causes we believe in."
The investment

Gen George, Founder/Managing Director, Oneshift and Skilld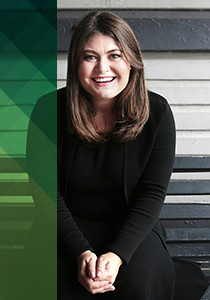 As a young backpacker travelling around Europe, Gen George worked on Fridays to fund her Saturday nights out.
"It was very much a 21-year-old's view of the world," she says. "I certainly had no intention of starting a business. But I sometimes I wasted a lot of time looking for a job and it did occur to me that there must be a more efficient way of bringing employers and workers together."
Back home in Sydney she developed that thought into an online job network, OneShift. This caught the eye of Chris Sutherland, managing director of Programmed, a publicly-listed international staffing company. In June 2012, just nine months after launching her first tech start-up, George accepted his offer of $5 million in exchange for 27.5 percent of the OneShift business, which was then valued at $20 million.
"He was interested in us because he could see where the market was moving – that even traditional labour-hire agencies needed to move online and incorporate technology to stay in the race," she says. "From our point of view, we would gain access to exactly what our double-sided marketplace needed – candidates and businesses in the recruitment market – as well as a lot of valuable infrastructure, such as legal advice and human resources (HR), which can be a drain on a small business's finances. We were immediately much better placed for serious growth."
OneShift quickly evolved into a mature business, matching employees with employers for anything from one-off shifts or casual work to permanent employment. Today, OneShift has over 730,000 users and 40,000 businesses across Australia – but George never lost sight of her original goal.
"I still wanted to give small businesses in retail and hospitality access to specialised recruitment technology that would help them meet their specific needs," she says.
Testing pointed to three major challenges: getting hold of people when they were needed, finding time for paperwork and covering the cost of traditional recruitment methods. George's solution, a second tech start-up called Skilld, makes it easy for small businesses to find staff quickly, and for a reasonable cost.
"When a new employer joins Skilld we collect information from public data sources so they don't have to fill in forms or tell us anything about themselves," says George. "They can then choose from people with the right experience who are available when they need them. And the process can be very fast. For example, chefs are notoriously hard to find but we've had restaurants sign up, be matched with a chef and exchange contracts within three hours."
This article was first published in Business View magazine (Issue 23). See here for Part 1 and Part 2.