January 18, 2017
How Moss Wood is selling Margaret River wine to the world
Clare and Keith Mugford have one defining philosophy that's been pivotal to Moss Wood's export success over the last 30 years: dedication to absolute quality, from soil to bottle.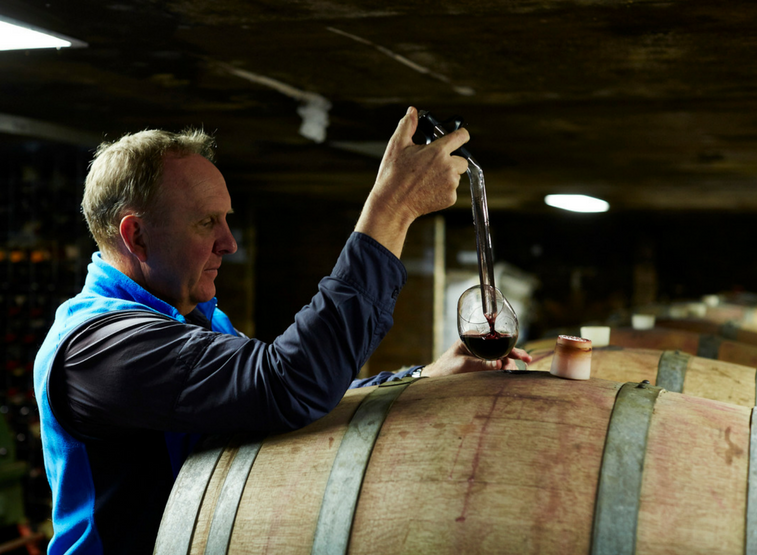 Nowadays many South East Asians, and Singaporeans especially, can view Western Australia as their local wine region. Clare and Keith Mugford, viticulturists, winemakers and proprietors of Moss Wood, travel the globe educating consumers on what makes a premium Wilyabrup drop so special.
When it comes to exporting premium wine, Keith and Clare Mugford have learnt a few truths over the decades. They let their Wilyabrup land and climate, and their well-tended vines, dictate the wine. Produce great vintages consistently, work with good importers and the market takes care of itself. Almost.
"We made a few rookie mistakes the first time we tried to sell wine in the UK – way back in 1985," says Keith.
"We took three vintages with us: 1983, 1984 and 1985. We expected the '84 to be our best seller because it was most like the high-end Bordeaux the British were drinking. But they weren't interested in our French-style wines when they could get the real thing across the Channel. They lapped up the Margaret River characteristics of the '83 and '85 vintages instead. What was special to our region was what they wanted. And that's been true ever since – all over the world."
Mixing tradition and new technology – getting the blend right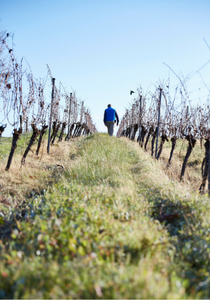 To consistently produce the quality for which Moss Wood is renowned, the Mugfords balance tradition with the new.
"We are conservative in all things, although can be early adopters of proven, effective innovations and technology," says Clare. "For example, in many ways we use traditional, sustainable viticulture. But we also use well-proven Scott Henry trellising, labour-intensive shoot positioning, trimming and leaf plucking to achieve optimum light exposure, plus cross flow filtering technology and screwcap seals in the winery to present our wine in the best possible pristine condition."
A small core of ten full-time skilled workers allows the Mugfords to retain ultimate control over every step of their vintage. Uncompromising attention to detail is applied from soil to bottle – mulch composition, the type of oak, the variety, pruning and thinning of vines and the mix of picking times needed to add complexity to a particular vintage.
A similar attention to detail is applied to investigating and implementing new technology.
"We don't jump on bandwagons," says Keith. "We test the innovation's ability to produce a better wine – and its economic viability. There's not a lot that meets both criteria. The ceramic cross flow filter is one, and recycled fungicide is another we've adopted – it sprays more efficiently and reduces the amount we need to use."

Harnessing local entrepreneurial spirit
The Mugfords have always approached winemaking with an entrepreneurial spirit, from taking on a vineyard in the undiscovered Margaret River of the late 1970s to conquering new export markets today.
Moss Wood works closely with importers to determine which wines will work in their markets. With some, they've formed relationships that have lasted more than three decades.
Moss Wood also produces wines from its Ribbon Vale vineyard and, since 1997, a Cabernet Sauvignon, Petit Verdot, Malbec and Merlot blend from grapes grown on the Yallingup vineyard of long-term friend and colleague, Ian Bell. These vineyards produce wines with their own unique characteristics. As Keith says, "We don't inter-blend between vineyards. Our job is to bring out the best of each 'terroir' and celebrate it."
Making it personal the world over
Wine is a personal business. People love meeting the makers and learning about what goes into a vintage. The Mugfords travel regularly, building their relationships with importers and consumers.
"We like to communicate directly with the export destination," explains Keith. "People like to meet those who made their wine and learn a bit about the 'how'. It's part of the wine experience."
Clare and Keith's relaxed raconteur style makes for charming encounters with the public. They host Moss Wood dinners at destination restaurants from Hong Kong to Scandinavia. It's an education process that aficionados, those new to wine and importers alike, delight in.
Back home, the estate also hosts hospitality students from Singapore. "Singaporeans in particular view WA as their local wine region and it's a good way to educate future hospitality leaders about the winemaking process," says Keith. "We've had French viticulturists come and work at Moss Wood too. Australian innovation is recognised, and Moss Wood sits comfortably on the international stage with the top Bordeaux wines."
It's the ultimate accolade for this small pioneering viniculture team who found international success by staying true to their roots.