NAB Monthly Business Survey: December 2019
The final monthly business survey of 2019 provides further evidence that activity stabilised in Q4.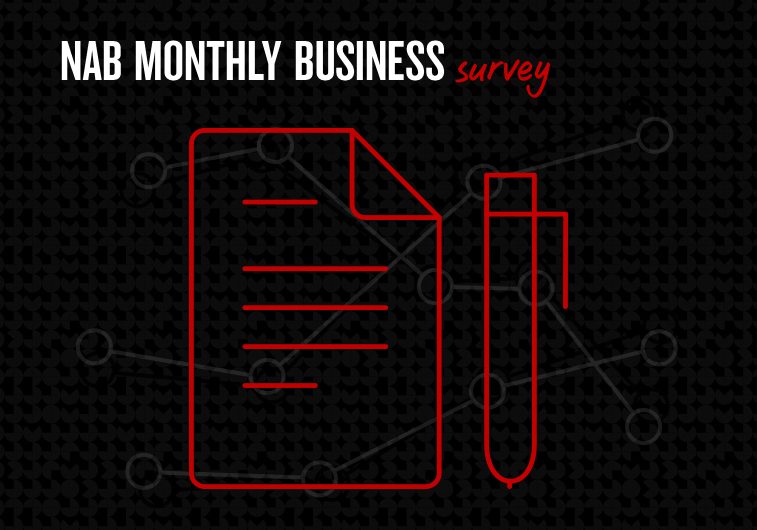 Our podcast series to accompany the NAB Monthly Business Survey continues, giving you a 10 minute summary of the key survey developments this month. Listen now.
Overview
The final monthly business survey of 2019 provides further evidence that activity stabilised in Q4. Conditions edged 1pt lower in the month to +3 index points – another below average result and one that is well below the level seen in early 2018. Confidence weakened, falling 2pts to -2 index points, the lowest read since mid-2013. While broadly stable, forward looking indicators do not imply a material improvement in the near term. Forward orders remain weak and capacity utilisation is just below average. Capex has pulled back over the year, and is now also below average. A bright spot remains the employment index, which at +4 index points is above average and implies reasonable ongoing employment demand. While the deterioration in conditions since mid-2018 has been broad-based, NSW and Vic currently see the best conditions on the mainland, as do the service industries. Retail has improved slightly over recent months, but remains deeply in negative territory and, alongside wholesale, the weakest of all industries. Notwithstanding the decline in confidence, the impact of the bushfires (which began in late December) is not yet apparent in these results. We will closely watch the results of the January survey for any indication of the impact of the fires on the business sector.
Business conditions edged lower in December to +3 index points – ending the year below average and significantly below the levels seen in early 2018 but appearing to have stabilised. The employment index was unchanged at +4 index points, while trading conditions were 1pt lower at +6 index points. Profitability unwound last month's increase, ending the year at +1 index point. Both trading and profitability remain below average.
Business confidence fell 2pts for the second consecutive month and is now at -2 index points – also negative and well below average (and the lowest read since July 2013).
According to Alan Oster, NAB Group Chief Economist "After showing initial signs over recent months, it now appears that business conditions have stabilised following their sizeable decline since mid-2018. The decline in conditions has been fairly broad-based across the states and is evident across industries".
"The services industries continue to report the best conditions and remain well above the national average. At present NSW and Vic report the best conditions across the mainland states" said Mr Oster.
"That said, conditions continue to imply a stalling in the private sector and we think that the survey suggests that there was another weak outcome in the December quarter. For now, the survey has not showed clear evidence of a bushfire impact, but the more significant impact is likely to have occurred in January" said Mr Oster.
Forward-looking indicators were broadly unchanged in the month, and continue to suggest ongoing weakness in business conditions. Forward orders rose 1pt but remain negative, while capacity utilisation remains around average. The fall in confidence suggests firms themselves think conditions are unlikely to improve going forward.
"Conditions appear to have bottomed, but our forward-looking indicators suggest they are likely to remain weak. A similar sectoral story continues to play out and will likely for some time, with retail remaining weak based on a moribund consumer (in the face of cashflow difficulties) but healthier services sector growth given the 'essential nature' of many of these industries. Manufacturing and construction lie in the middle of pack" Mr Oster said.
"At present there appears to be a relatively large divergence between confidence and conditions, and we will continue to watch the survey to see how this resolves. Though, if confidence and forward orders remain weak, it is likely that the early part of 2020 could see further deterioration in the growth momentum (especially in private sector demand). We think that more policy stimulus will be needed to boost the economy over 2020" said Mr Oster.
For more information, please see the NAB Monthly Business Survey – December 2019 and NAB Monthly Business Survey Media Release – December 2019.