NAB Monthly Cashless Retail Sales Index: October 2017
NAB's proprietary indicator of Australian retail sales reveals a continuation of very slow growth in recent months.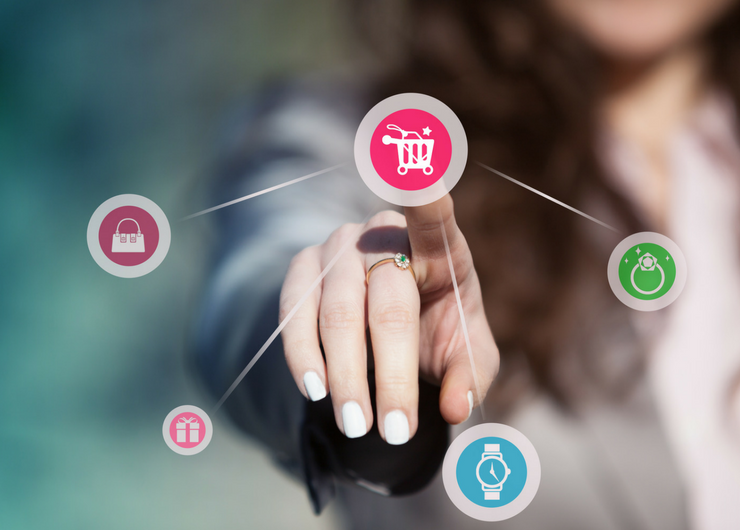 NAB's proprietary indicator of Australian retail sales reveals a continuation of very slow growth in recent months. This follows some stronger outcomes in the second quarter of 2017.
The yearly rate of growth dropped to 6.5% in October from the recent high of 8.7% in May (in seasonally adjusted terms), which is the weakest rate in the three year history of the series.
In monthly terms, NAB's Cashless Retail Sales Index increased marginally by 0.2%. Based on movements in NAB's data and our data mapping techniques, ABS retail trade is expected to rise by 0.1% mom in October,a disappointing outcome given the flat result in September and decline of 0.5% in August. (See table below,Chart 2 and appendix).
By sector, spending on food (5.1% yoy) and household goods (2.5% yoy) has slowed the most in yearly seasonally-adjusted terms and has actually contracted in monthly trend terms for the past three/four months(see Charts 7&8). For household goods, the slowdown has been most apparent in the hardware & garden sub-sector (-2.7% yoy). Meanwhile, spending growth for department stores has picked up in recent months (4.0%yoy), and also remains strong for cafes, restaurants & takeaways (14.1% yoy).
The slowing in recent months has been most pronounced in NSW and to a lesser extent WA and Queensland. Yearly growth is now strongest in the ACT (7.8% yoy) and Victoria (7.6% yoy). It is also reasonably solid in NSW (6.8% yoy) and SA (6.3% yoy) despite the recent deceleration. Retail sales growth in WA is much weaker than the national average and continues to trend down (2.8% yoy) (Chart 4).
The NAB Cashless Retail Index is broader than the NAB Online Retail Index and measures all cashless retail spending by consumers using debit and credit cards (both in person and online), BPAY and Paypal. The index is derived from personal transaction data from NAB platforms (around 2 million transactions per day)and offers a 2-3 week lead on ABS retail trade data. Cashless sales to consumers have been growing more rapidly than the ABS measure of retail sales in recent years (6.8% yoy in September versus 1.4% yoy), although the gap in growth rates has narrowed (Chart 1). Further convergence is likely as the penetration of online and contactless payment systems reach a limit (reflecting minimum spend requirements for cashless transactions and the existence of a proportion of merchants who deal only in cash).
NAB Chief Economist, Alan Oster commented:
"Another meek result from NAB's Cashless Retail Index underlines the tough environment faced by Australian retailers. The trend in recent months has been for minimal growth or outright declines after decent growth in the second quarter of this year. NAB's Cashless Retail Index rose by a weak 0.2% in October, which using our mapping techniques implies a small 0.1% rise in the ABS measure of retail trade when it is published in a couple of weeks.
"The slowdown in retail spending is particularly disappointing given the strength of employment growth so far this year, with almost 300K jobs added and the unemployment rate falling to 5.4%. While wages growth may be low by historical standards, the magnitude of the lift in employment would ordinarily be supporting consumer spending to a larger degree, suggesting other concerns such as high debt levels are also leading to household caution.
"It is also the case that retail is under performing consumer spending more broadly. That is, households are devoting less to spending on goods and more to spending on services, either for voluntary reasons (such as preference shifts) or involuntary reasons (such as higher prices for essentials such as utilities). These trends, together with intense competitive pressures, are culminating in a challenging landscape for Australian retailers. The NAB Monthly Business Survey reports that retail business conditions did improve slightly in October, but was nevertheless weak at 0, a level which indicates neither growth nor contraction.
"In addition, there has been a pronounced slowing in household goods retailing in recent months, particularly in the hardware and garden category, which may be related to the housing construction cycle which looks to have passed its peak. Meanwhile there was a bounce back this month in the electrical goods & electronics sub-category – this component fell notably in September, perhaps related to the changed timing of the release of the new iPhone this year (November versus September in previous years). Growth in food retailing is also negative in monthly trend terms, suggesting further deflation. By state, the largest slowing has been in NSW and South Australia.
"NAB's index is derived from personal transaction data from NAB platforms (around 2 million transactions per day) and includes all cashless retail spending by consumers using debit and credit cards (both in person and online), BPAY and Paypal. NAB's Cashless Retail Index is reasonably assumed to be representative of aggregate non-cash retail sales in Australia given its large sample size. The average growth rate for NAB's index is stronger than the official ABS measure of retail trade given that it does not capture cash transactions, which is why we use our mapping equations to forecast the official ABS measure of retail trade. RBA research suggests 18% of the value of retail trade occurred via cash in 2016. Over time, the growth rates of the two series are likely to come together."
For more information, please refer to the attached report or contact: