NAB securitisation, the 'go to' house for Australian RMBS and ABS
NAB's Securitisation team goes from strength to strength, being the clear house of choice for customers and thought leader in the market.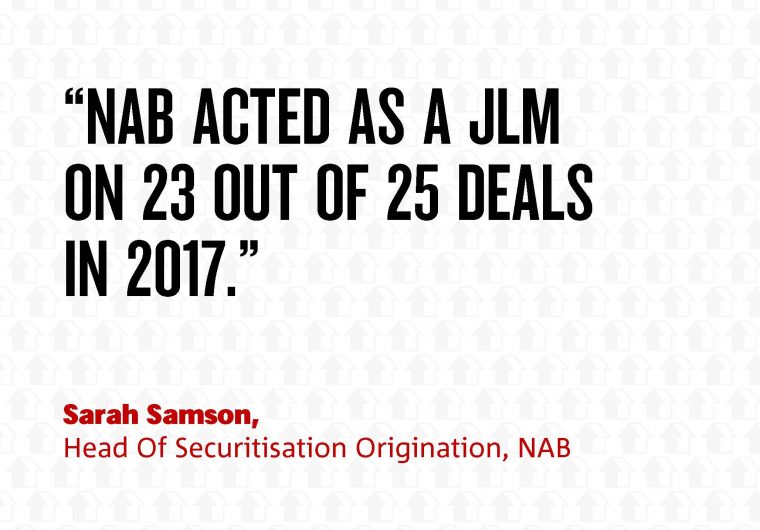 Markets have been open and stable throughout 2017, supporting record YTD issuance volumes since the GFC.
For NAB Securitisation, this year has been the strongest to date, with the team involved in the bulk of transactions to market and undertaking the JLM role for 89% of these, excluding self-led issues. Private side activity has also been buoyant during the year as new lenders enter into finance arrangements for assets which will find their way to public term transactions in the future. New Zealand and United Kingdom have also had a busy year, contributing to the team's overall activity. The 2017 Peter Lee Debt Securities customer advocacy survey ranks NAB highest across seven key measures, affirming the team's capabilities and customer service orientation. We are also proud to be acknowledged and respected by our customers for the 6th consecutive year as Securitisation House of the Year (KangaNews), among several awards.
These awards are determined by votes submitted by debtmarkets participants, and as such represent the views of our clients and peers.
To read full report download NAB Securitisation, the 'go to' house for Australian RMBS and ABS (PDF, 356kb)