NAB's World on Two Pages: June 2017
The NAB Monthly Business Survey was a little softer in May, but still points to a healthy business sector. Business conditions are elevated and confidence is holding up above long-run average levels.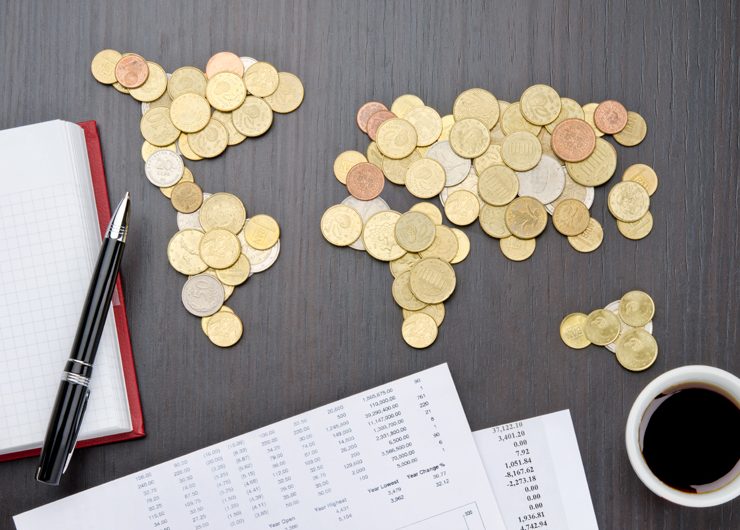 The Bigger Picture – A Global and Australian Economic Perspective:  June 2017
Global: Although the pace of global economic growth stabilised in early 2017, the reflation of the global economy continues. Business surveys remain overwhelmingly positive in the big advanced economies and the timeliest "hard" economic data on new orders, industrial output and trade flows point to continued growth. Meanwhile, a lift in global prices has eased fears of deflation, although commodity markets have been softening recently, which should feed into lower rates of industrial cost inflation. Wage growth has remained surprisingly subdued, despite sizeable falls in unemployment in several economies. Our forecasts point to a further modest lift in global output growth, despite disappointing first quarter outcomes in some big economies. We expect growth to lift from 2016's near 3% rate to 3¼% this year, before accelerating further to an around-trend rate of 3½% in 2018 and 2019's growth pace should be fairly similar.
Australia: While Q1 2017 marked 26 years of growth in Australia without a technical recession, the pace slowed to 1.7% y/y, the lowest rate since 2009 and a continuation of the subpar growth trend since 2009. Our forecasts suggest this will continue. For now, we envisage lacklustre growth in household consumption, and a moderate cyclical upturn in non-mining investment, while government investment will help to fill some of the void left by mining investment. Real GDP growth will be supported in H2 2017 as LNG exports ramp up (with delays now suggesting the most strength in Q4), before softening to 2¼% y/y by second half of 2018 – as LNG peaks and dwelling construction turns negative. For 2019 growth improves moderately to nearer 2.7% y/y – as non-mining investment and public spending strengthen. While there is tentative evidence that macroprudential and policy changes are leading to a softening in dwelling price growth, which may help mitigate economic risks associated with rising household debt levels, the RBA is expected to keep rates on hold for a long period, with our forecasts only suggesting a hike by mid-2019.
For more details, please refer to the attached document.