Essential tips for hiring staff
Do you own an expanding small business? Here are some tips to get more talent on board without sending your direct costs soaring.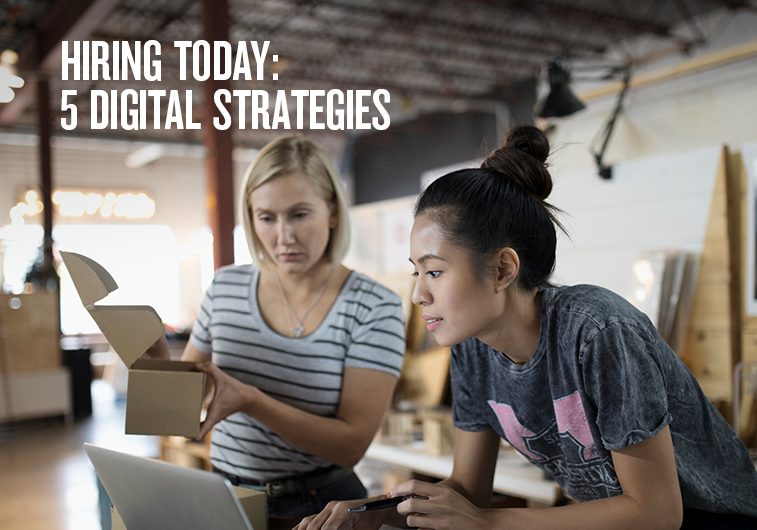 Businesses in growth mode often need to expand their workforces but hiring permanent employees can increase overheads and put a strain on cash flow at a time when there are likely to be multiple calls on every dollar.
The good news is there are flexible ways you can access additional assistance and expertise without adding people to the payroll full-time.
Outsourcing or engaging people on a casual, contract or freelance basis can be an efficient and cost-effective way to get a variety of jobs done.
Online marketplaces
Help with a variety of tasks – from administration, accounting and data entry to graphic design and marketing – is available at the click of a mouse thanks to an array of online marketplaces connecting employers with skilled freelancers around the globe.
They range from specialist design sites such as Design Crowd and 99Designs to home-grown success stories like Freelancer and Airtasker, which can help businesses find anyone from a casual delivery driver to a virtual assistant or social-media-savvy marketer at short notice.
Being specific about the tasks or objectives you want your freelancers to accomplish can help ensure your experience is positive and productive.
If you're hiring people who'll be working remotely, rather than under your eye, providing clear instructions is vital. It may be useful to document any processes you want workers to follow before they commence, too. Offering and requesting regular feedback can help iron out wrinkles and ensure both parties are happy with the arrangement.
Casual staff on call
If talent on the ground locally is what's needed, staffing sites like OneShift can help. It's an online marketplace that matches people with jobs for one-off or regular assignments.
Employers can pay a small fee to post a job, including requirements such as education, certifications, distance and access to a vehicle. They then contact candidates whose profiles fit the bill.
Providing a comprehensive job description and offering fair pay and conditions can help ensure you attract quality candidates, regardless of the length of the gig.
Networking
Word of mouth is also often a rich source of leads when looking for talent.
Ask friends, business associates and existing staff for recommendations or put the word out via social media and professional networking platforms such as LinkedIn.
While there may not be anyone in your immediate circle of contacts who's ready and willing to take on a task, chances are one of them will know someone suitable who is. Posting a shout-out can be a free and fast way of finding someone who meets your requirements and comes with the comfort of a personal recommendation.
Attention to detail
Hiring staff – permanent, casual or freelance – is a milestone for small businesses and can be a daunting process if it's the first time.
Ensuring you're compliant with workplace laws will prevent trouble down the track. Fair Work's best-practice guide provides information on minimum employment conditions, record keeping, pay slips, unfair dismissal laws and other responsibilities.
It's important to understand whether your workers are hired as employees or contractors, as this will determine your obligations towards them legally.
Because of the nature of their employment, independent contractors aren't entitled to the same protections and benefits as permanent staff. They're typically responsible for their own tax but in some situations may be deemed to be employees for superannuation and workers compensation insurance purposes.
If you're hiring people on a freelance or contract basis and are unsure of your obligations, talk to your accountant or small business adviser, or contact the Fair Work Ombudsman.
Creating a company culture
There's more to expanding a team than simply delegating responsibilities and doling out additional tasks.
Treating people well – communicating effectively and honestly, leading by example and paying fair market rates for time spent or tasks completed – will help create a culture that makes your business an employer for whom people want to work.
Regardless of the basis on which they're hired, staff tend to be happier and more productive if you put in an effort to make them feel part of a team that shares a common goal.
Regular meetings, either in person or online, using Skype or other video-conferencing technologies, can foster team spirit and provide an opportunity for individuals to give feedback and build relationships.