Gig economy ripe for the picking
The sharing economy is going gangbusters and entrepreneurial Australians are securing a slice of the action.
Remember trying to book a private room in a foreign city before Airbnb turned it into a task achievable with a mouse-click or screen-tap? Along with a string of fellow digital disruptors, the online accommodation site has been a catalyst for the extraordinary global rise of the sharing economy over the past decade.
The terms 'sharing economy' and 'gig economy' refer to the process whereby private individuals with goods or services to sell or hire can connect with buyers via an online platform.
Australians have embraced the model with enthusiasm. We've seen thousands of individuals take advantage of the opportunity to rent out spare rooms, cars and caravans, take ride-sharing or food delivery gigs, or earn extra money doing odd jobs that may not have come their way in the analogue world.
Home-grown heroes
The gig economy is not the exclusive remit of international giants. Australia has its fair share of successful start-ups shaking up the way things are done in traditional industries and carving out profitable niches for themselves in the process.
These include odd jobs platform Airtasker, founded in 2012 after CEO Tim Fung struggled to find friends to help him move house. He decided Australia needed a site linking individuals who have time and practical skills with others willing to pay for them.
Seven years on, Airtasker is generating jobs worth more than $15 million a month and has been used by more than 1.6 million people.
Home-grown car park booking start-up DIVVY is shooting for similar success, with its platform enabling drivers to book unused parking spaces in commercial buildings in the Brisbane, Sydney and Melbourne CBDs.
From a standing start in 2011, it now attracts 25,000 bookings a month, is signing up 500 new subscribers a week and has plans to diversify into the hire of meeting rooms, hot desks and storage space.
Commercial viability is far from guaranteed when you start out with a few bucks and a bright idea for an app, DIVVY CEO Grant Fowler points out.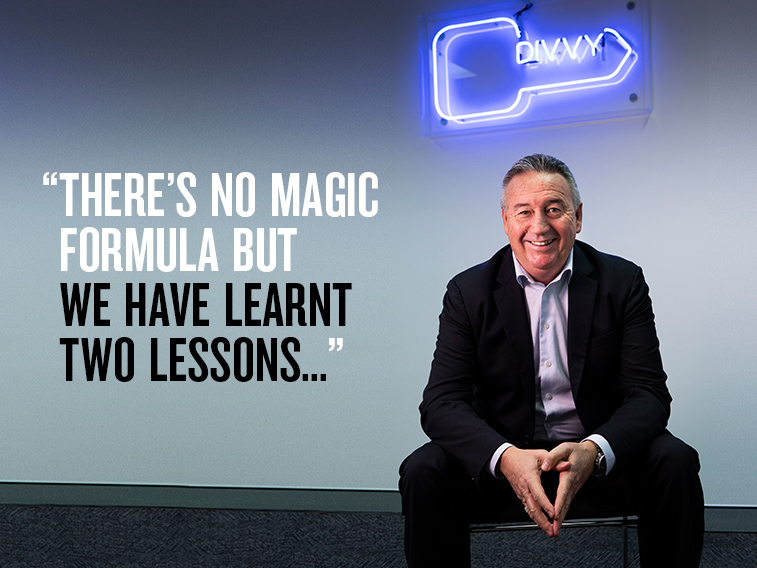 "There's no magic formula but we have learnt two lessons: don't go slow and don't stop learning," he says.
Gig economy businesses that aren't prepared to explore new business streams can struggle to gain the traction they need to move beyond start-up phase, and being open to opportunities is key to sustainable success.
"For DIVVY, that means not defining ourselves as a software company operating in the parking space," Fowler says.
"We're evolving into a bookable assets platform for any form of real estate."
Getting a gig economy start-up off the ground
NAB Director of Ecommerce Nick Manettas says working with sharing economy start-ups as they hit their stride is exciting and rewarding. Typically, they face the same challenge as other small business owners in expansion mode – keeping a handle on cash flow.
"It can be a difficult environment because as a business grows it typically requires more money to meet the costs associated with scaling – hiring staff, bigger premises, more promotional activities. This can put a strain on cash flow, to the extent that founders may struggle to pay their bills, let alone pay themselves," Manettas says.
"Implementing a strict budget is one option but this can disrupt the growth trajectory in the first two years of the business's life cycle."
For gig economy start-ups, that can be make or break time. If they're first to market, they'll typically need to invest in marketing and advertising to introduce the concept to consumers and establish their brand.
Venture capitalists or angel investors are common sources of seed funding or capital for early stage entrepreneurs with slim wallets and high hopes.
"Selling equity to raise funds to get to the next growth target is the usual approach for gig businesses and other digital start-ups," Manettas says.
Partnering with NAB
NAB has put DIVVY forward for the Propel program in the US this year, with Fowler and his senior team travelling to the US in April.
A program that aims to help Australian technology start-ups gain access to the US and, specifically, Silicon Valley, this year NAB is covering the costs for five Australian entrepreneurs.
The bank has a long history of partnering with individuals who want to shake things up, in new and traditional industries. NAB Ventures for example, the bank's venture capital arm, is a global initiative that supports founders to build successful technology companies, while the NAB Digital Partnerships team focuses on online start-ups. It works with a roll call of innovators including realestate.com.au, medical appointment booking platform Medipass and credit card statement matching app Look Who's Charging.
The bank also offers a range of services and facilities for new enterprises. They include The Village at NAB, a co-working space in Melbourne's Docklands that's served as a base for a string of early stage start-ups, and Vibe@NAB, a free service to help businesses analyse their social media presence.