NAB Consumer Anxiety Survey Q1 2020
Consumer anxiety and spending behaviours are changing rapidly in response to coronavirus fears and self-isolation.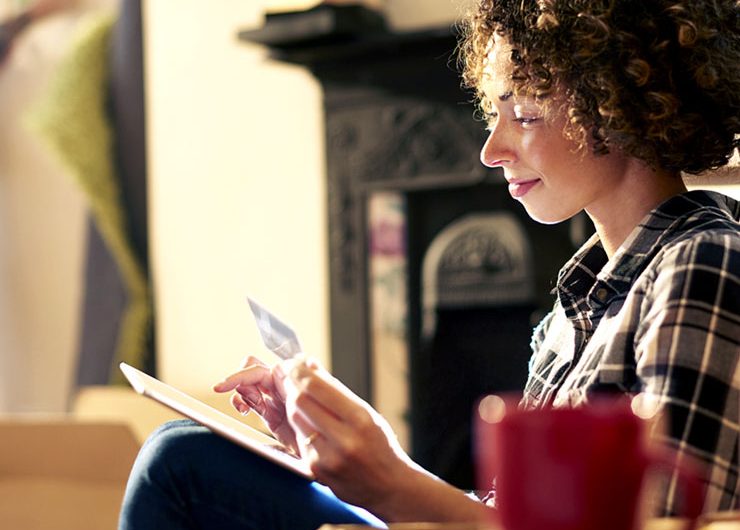 In the face of the Coronavirus crisis, consumer anxiety is soaring and households are cutting back their spending on non-essential items. In this podcast Dean Pearson, NAB Head of Behavioural & Industry Economics, provides insight on how Australians are feeling across the country.  Listen now.
Overview
Consumer anxiety climbed steeply in Q1 2020 to be at above average levels for the first time since Q4 2018. NAB's Consumer Anxiety Index rose 2.4 points over the quarter to 60.1 points in Q1 2020, 4.3 points higher than at the same time last year. Anxiety rose noticeably between the first wave of 1,000 respondents (March 12-16 – 59.1) and the second (March 17-20 – 61.1). In Q1 anxiety rose for all index components, with the sharpest increase around job security (up 5.8 to a survey high 52.3). The cost of living (65.6) remains the biggest concern, but consumers acknowledged cost pressures had eased over the past 3 months, particularly transport and travel/holidays. Conversely, groceries added most, while utilities were also key contributors.
Overall, household spending behaviours were more conservative as significantly more consumers cut back their spending on non-essentials. Although purchases of certain products and services have been increasing, in some cases dramatically so, demand for discretionary items has clearly fallen. The survey shows a big rise in the number of consumers cutting back on entertainment, eating out and travel and holidays.  We can clearly see this behaviour in our customer spend data as purchases of food and other supermarket items are surging, while spending in other parts of the economy, particularly those associated with tourism or hospitality, are falling sharply.
Around 1 in 4 consumers said they had spent more than they earned over the last 3 months, with the number significantly higher among lower income groups.  On balance, Australians also reported a decrease in their income and a particularly strong decline in their level of savings over the past 3 months. Expectations for the next 12 months regarding incomes, savings and debt were also much less positive.
While the full implications of the virus remain uncertain, there is a broad understanding among Australians that life is going to be very different for quite a while yet. The outbreak of the virus has accelerated many of the trends that were already fast developing, changing the way consumers interact with a range of businesses, particularly online.  The ability of consumers to adapt to new ways of purchasing, working and living has never been clearer. A key question that will shape consumer behaviours going forward is whether changes to consumer habits are becoming entrenched and hence much harder to break as the crisis deepens.
The economic shock occurring is very large both globally and locally. NAB is expecting a deep recession, with unemployment expected to rise very sharply.  Looking forward, it is difficult to see how consumer anxiety will not continue to climb from here, further impacting spending behaviours.  When asked in the survey about their expectations in making a major purchase over the next 12 months, on balance consumers were deeply negative and particularly pessimistic major household items, travel/holidays and investment properties.
On a positive note, many businesses are finding innovative solutions for consumers to overcome the many challenges of coronavirus and are quickly adapting and thriving in this new world. These include gyms offering online classes and home workouts, education providers expanding the scale and scope of their digital learning platforms, agile manufacturers shifting production in favour of in-demand goods such as surgical masks and hand sanitisers, restaurants offering takeaway and delivery services and effectively become "mini supermarkets", and virtual conferences helping to limit the fallout from cancelled events.
The NAB survey is based on responses from over 2,000 Australians and weighted to be representative of the Australian adult population by state, gender, age and other key demographics. The first wave of 1,000 respondents was taken between March 12-16 and the second between March 17-20. The survey predates some of the more recent restrictive measures to contain the virus.
For further information, please read the NAB Consumer Anxiety Report (Q1 2020).