Don't grow too quickly, say fashion sisters Beth and Tessa Macgraw
Sisters Beth and Tessa MacGraw are riding on a high after winning a prestigious design award at the Virgin Australia Melbourne Fashion Festival. They share their story.

Sisters Beth and Tessa MacGraw are riding on a high after winning a prestigious design award at the Virgin Australia Melbourne Fashion Festival.
Their label macgraw won the Tiffany & Co National Designer Award, which recognises designers in the early stage of business, who excel in creative design and quality and who demonstrate potential for growth and development within the industry.
The award is a coupe for the Sydney-based sisters and will raise their profile, but the pair know there is more to running a successful fashion business than good design.
From the outset they have been careful to ensure they were on a sound financial footing.
"When you start out a fashion business there's a lot of money you need to put into it, buying the fabrics and production, and you take on those costs before you get your product out to market so it can be in the first few seasons very full on," Beth tells.
They have learned not to overextend themselves, for instance, by ordering too much fabric or trying to supply too many retailers from the outset. "I think there's a lesson in taking it as it comes and as you're comfortable, because it's great to be in your first year and get 50 stockists but you're going to have to pay for fabric and the running up costs of getting that started," Beth says.
When they founded the label in 2012, the sisters brought complementary skills from their previous jobs, Beth in fashion PR and marketing and Tessa in fashion design and retail and buying.
The pair made sure they got their price points right – not so high that they priced themselves out of the market and didn't get sales, but still high enough to cover costs and meet a profit. "You've got to find that magic number and really hone in on that right from the beginning," says Beth.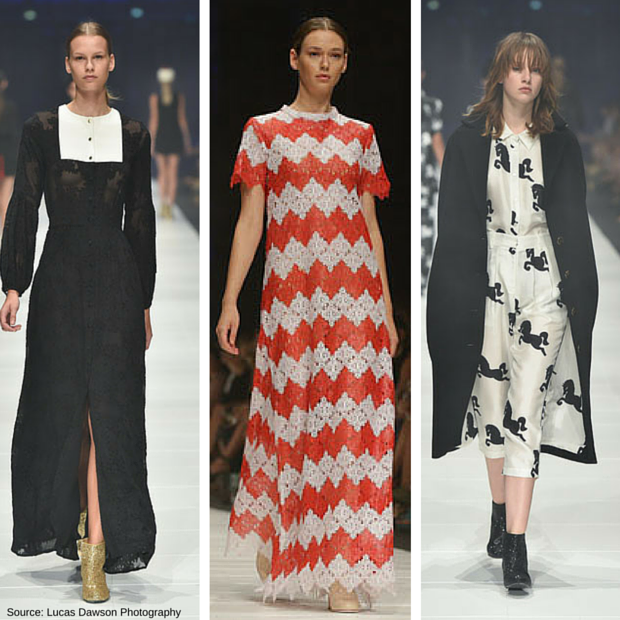 Tessa says they are careful about the trading terms they negotiate with the retailers who stock their products. They make sure they get a deposit up front for the stock and ideally get paid within 30 days. "It's really important that we're not holding that credit for them," she says.
"We had to learn pretty quickly to work with firms who could pay us on time so we could pay our outlays on time and grow with them and make sure their orders are able to get bigger each season."
They try to work with retailers as partners, helping them when they need more stock quickly or swapping items that might not be selling in one store for other items which might sell better. "It's having that constant contact," says Tessa.
Beth and Tessa each do a bit of everything, including designing. But they say it's too easy to get distracted by phone calls or emails when they're trying to be creative. "We find that we need to get ourselves out of the office to get out of the business mindset. We generally go to Palm Beach or a favourite restaurant and we'll have a creative meeting," says Beth.
They have also learned to work with suppliers, sometimes negotiating to "chip away" at a large invoice rather than paying it off all at once.
Macgraw is stocked in 16 different bricks and mortar stores and also sell online, which is one of the better stores. In fact, they say online sales help them through the tough times and help fund the business.
They expect a big sales boost from the design award. "I think we can double our figures in the next year and want to continue on that trajectory," Beth says.
Their clothes are already stocked in the OTTE boutiques in New York and they plan to increase their overseas sales and profile in the coming years.
And, of course, they'll also enjoy the journey. "You have to love what you're doing and we just wouldn't be able to do anything else," says Tessa.
See more fashion and design articles.