On the right path to meet the Asian opportunity
As Australia moves beyond the mining boom, we need to secure new sources of growth to ensure our future prosperity.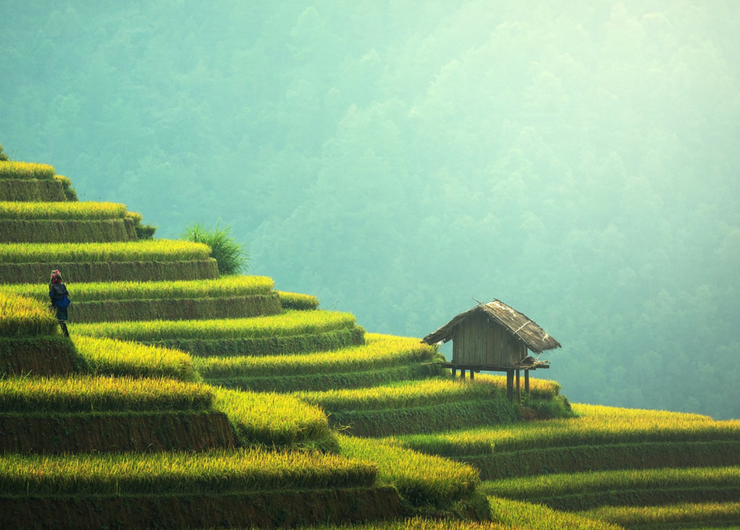 The third paper in NAB's Catalyst series focusses on the unprecedented opportunities in Asia, making four key recommendations to assist Australian businesses to navigate the pathway.
By 2030, almost 66 per cent of global middle-class consumers will be in Asia. For Australia, this represents a golden opportunity, suggests NAB's recent paper, Building Australia's Prosperity: pathways to meet the Asian opportunity, a report that brings together the views of several of Australia's pre-eminent business leaders. It's a singular chance to ensure our future prosperity as we shift our economy  from the mining boom towards building new and fruitful trade and investment opportunities in Asia.
Australia is well placed to capitalise on Asia's rising middle class. We have deep, historical ties with our neighbours and can offer many of the goods and services that will be increasingly demanded in the region. These include our premium food and agriculture, our healthcare and education services, and our expertise in a range of technologies.
Long term relationships and cultural understanding
Yet while we're in an enviable position in this regard, it's no guarantee of our future success. In fact, Australian businesses risk missing out on opportunities simply because they aren't as active as they could be when it comes to engaging with our Asian neighbours.  To ensure success, businesses need to understand the cultural implications and nuances of these offshore markets.  Building the required understanding and connectivity between Asia and Australia necessarily takes time.  Frequent engagement and a commitment to the long-term is essential.
The power of partnerships
In order for Australian businesses to genuinely connect with our neighbours, they also need to build mutually beneficial partnerships that are based on commercial alignment and trust.  Partnerships should be true partnerships – where there is a strong bond of commitment based on mutual interest.
Playing to our strengths
Of course, it's also a matter of playing to our nation's strengths. In the past, Australia's growth prospects have been underpinned by a number of competitive advantages: an abundance of natural resources, strong population growth, world renowned medical and health capabilities, and a globally competitive university education sector. Our growth has also been supported by a robust superannuation system that represents one of the largest pools of capital in the world.
While these advantages are still salient, today the opportunities go well beyond these traditional areas. We also stand out for our expertise in infrastructure, clean energy and advanced manufacturing as well as our professional and financial services.
Healthcare presents a particularly exciting opportunity. Indeed, Australia has better access to China's healthcare system than almost any other country. Australian farmers, meanwhile, are perfectly positioned to take advantage of the growth in demand for food by the middle class in Asia, with strong environmental credentials and a reputation for providing high quality, safe produce.
Building on Australia's unique brand
Nevertheless, we could do better. For example, while Australia is renowned for its high quality produce, a degree of fragmentation in our offering risks holding us back.
Building a single brand – Brand Australia – means we could take better advantage of the demand for Australian products in Asia, particularly in sectors such as agriculture. NAB's Cathryn Carver, member of the Corporate & Institutional Banking Leadership Team and Executive General Manager comments "When you look at New Zealand, they do a great job of punching above their weight. We don't have that kind of consistent messaging." Australia, then, could benefit from a unified voice – to consistently remind people that our product is clean, green and fresh.
Business leaders can play a pivotal role in creating a strong two-way bridge with Asia.  As NAB Chairman Ken Henry notes: "Our collective task now is to make sure that every Australian business that wants to make the most of the Asian century has that opportunity."
For further details, please see the attached document:
More from NAB