What's old is new again: McKenzie's pantry classics back in fashion
New healthy food trends favouring scratch baking and organic and raw produce have created a resurgence of interest in traditional pantry staples, and ingredients brand McKenzie's is keen to spur on the excitement.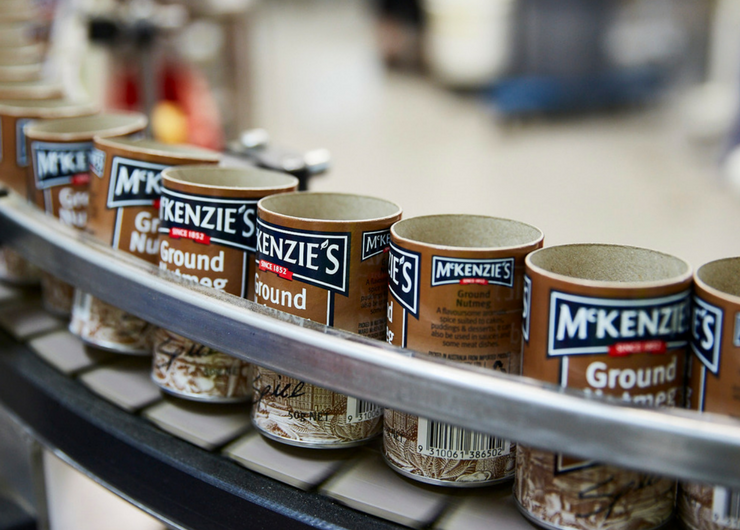 For a 163-year-old Australian humble food ingredients brand, McKenzie's is anything but old-fashioned. Food trends such as scratch baking, raw produce and gluten-free are bringing this simple, traditional brand back in vogue. With clever recipes, campaigns and competitions on social media, McKenzie's is inventing new ways to enjoy the old pantry classics.

From simple grain store to ingredients mecca
From humble beginnings as a grain store in 1852, McKenzie's today is a diversified food ingredients mecca, offering a menu of over 80 quality products including pulses, baking ingredients, coconut products, herbs, spices and dessert ingredients
Best known for its iconic bicarbonate of soda, McKenzie's products have been used by Australians for generations and can be found in most Australian pantries – even if many of us aren't aware of the brand that is synonymous with the ingredients themselves.
"We supply a number of products across a lot of different categories," comments Geoff Hammon, McKenzie's General Manager of Sales and Marketing, "and people are always very surprised. New employees receive a bag of McKenzie's goodies and they can't believe the diversity of available products!"
Simplicity and consistency the winning ingredients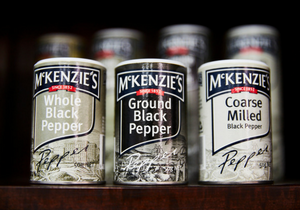 While generations of loyal customers have trusted their classic foodstuffs for quality, simplicity and reliability, the McKenzie's business is proudest of its fifth-generation, Australian family-owned and operated heritage.
Surviving the Great Depression and two world wars, the success of McKenzie's is a result of generations of tenacity, hard work and pragmatism, while investment in automation and modern machinery in the 1960s helped the company expand and grow into the business it is today.
"We're a 163-year-old, Australian-owned family company," explains Hammon. "You don't survive that time without loyalty and tenacity. The current owners are very hands on within the business and there is a real focus on continual improvement and exploring new opportunities."
While the business removed 'Ward' from most of the Ward McKenzie product range in 2015 for simplicity, key elements of the product packaging, featuring traditional keystone illustration and typography, have remained unchanged for over fifty years.
It's this commitment to consistency through generations that McKenzie's believes builds trust with consumers and keeps them buying the brand – despite growing competition from Australian supermarket-branded pantry staples.
Dietary movements bring McKenzie's front of pantry

So how does a business that hasn't changed its fundamentals in half a century remain relevant to consumers of today?
Through tapping into the new wave of popular dietary movements such as gluten-free, high protein, vegetarian and raw diets, Hammon says.
McKenzie's products such as coconut goods and pulses that offer high protein, gluten-free and non-meat alternatives have helped move the brand to front of mind and front of pantry – and the business is keen to explore and share the many applications of its products in this space as well as leverage the increasing popularity of more traditional pursuits.
Scratch baking back in vogue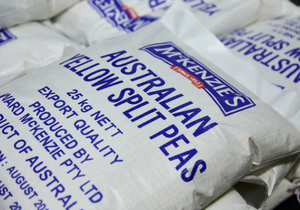 Colourful celebrity and reality cooking shows such as Masterchef, Zumbo's Just Desserts and My Kitchen Rules have played a large part in the resurgence of what is known as scratch baking, which is essentially baking something 'from scratch', using basic ingredients and no pre-prepared mixes.
For McKenzie's, the trend has created an opportunity to promote their baking powder, cream of tartar, food acids, marzipan and coconut products.
"On the back of current recipe shows there has definitely been an increase in scratch baking," says Hammon. "Our products, that have been in Australian pantries for generations, are ideal for the home cook to explore new recipes."
International cooking is also an increasing trend, with TV series such as Rick Stein's Odyssey and Maeve O'Meara's Food Safari creating growing interest among Australian and global consumers for McKenzie's lentils, split peas, chick peas, soup mixes and protein 'super-blends'.
With 2016 the UN General Assembly's International Year of Pulses, McKenzie's benefited from another opportunity to market the diverse uses of the alternative proteins.
Insta success for McKenzie's social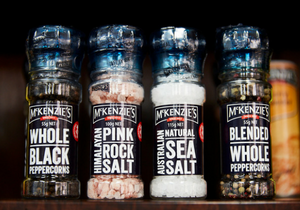 For a brand that could rest on its generational laurels McKenzie's is anything but complacent, leveraging popular social media channels Instagram, Facebook and Pinterest to share recipes, connect with customers, explore new ideas for ingredient usage and encourage consumers to share cooking ideas.
Pictures and recipes for baked treats, clever recipe booklets and inspiring applications of their ingredients are captured in regular Instagram posts and Pinterest pins. Seasonal ideas, cooking innovations and lateral innovations such as baked Christmas decorations and school experiments with bicarbonate of soda that can be shared with the whole family have also brought success.
One recent competition, for example, which asked customers to share ideas for using bi-carb soda at home for the chance to win a prize pack including a cash gift card and a year's supply of bi-carb soda, reached an audience of over 125,000.
Hammon comments: "We've been seeing a significant increase in social media activity and direct engagement with consumers. Engaging with them via social has been fantastic and it will continue to be an area we focus on."
McKenzie's is also set to soon launch its own YouTube cooking channel, showing a myriad of applications of their traditional ingredients through video demonstrations.
Same ingredients, new future applications
For McKenzie's, the future is less about expanding its product range and more about developing new applications and communication strategies. The business is also continuing to grow globally, with Asia presenting a significant opportunity as a market that places high value on trusted Australian food brands.
Using today's technology to tap into growth trends and new markets is providing this heritage brand with a pathway that looks headed to a promising future.