Why Yeojin Bae turned her passion into a business
Designer Yeojin Bae never really intended to become a business owner, so when she ended up running her fashion label she had a lot to learn. She shares tips for start-ups.

Designer Yeojin Bae never really intended to become a business owner, so when she ended up running her fashion label she had a lot to learn.
Bae was happily working for another label about a decade ago when she hit a crossroads – an investor offered her the opportunity to start her own brand.
"I had a good think about it because it's a very comfortable position when you're working for very large brands," she told the audience at a business breakfast supported by NAB as part of the Virgin Australia Melbourne Fashion Festival.
"Yet I had this pull about here's an opportunity to really express myself and do something on my own, so I took the plunge."
Her label Yeojin Bae is now an established brand with her collections sold in the US and the UK, as well as in Australia, including at Myer.
Bae outlined her path to success.
Her passion is dresses and that's what she stuck to when she began her label. "There's something really nice about being concise when you start out rather than trying to be a little bit of everything to everyone and trying to hit every new trend out there," she says.
Because she had investors, Bae was lucky enough to have partners who would manage the business side – or at least so she thought.
"I probably didn't ask enough questions when I entered that partnership. I was more 'get that first collection out' rather than asking how is this business going to be structured? What's the best format? Do we have a very clear direction together in five years' time."
A year after the business was founded the company was doing well with sales all around the world and "an enormous first 12 months".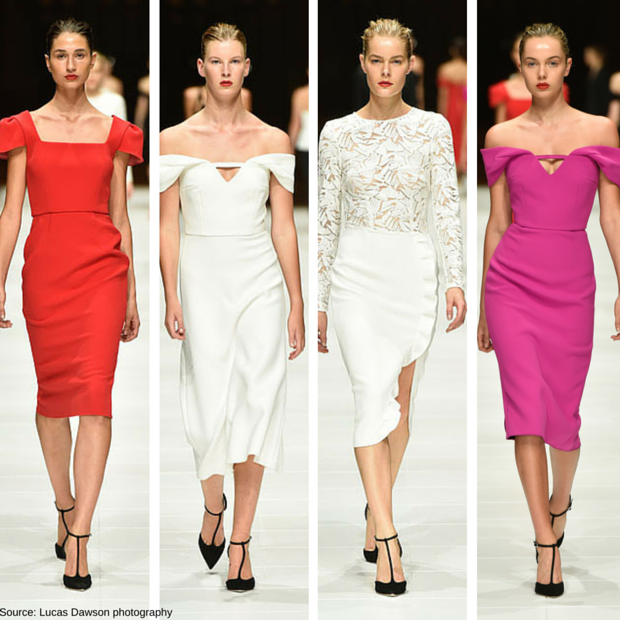 Then she and her business partner split.
"I never wanted to be a business owner, I wanted to be a designer," she recalls. "I slowly started asking the questions and I had to really sit down and work things through with an accountant and a lawyer.
"Eventually I got a business advisor and a mentor and that's absolutely crucial because you don't really know some of the things you need to ask, you just fumble ahead, because you're just constantly busy."
Bae says it's very easy when running a fashion business to get caught up in the day-to-day operation of the business and to never look more than a week ahead. Production in particular can take a lot of focus, she says.
It's vital not to lose sight of the bigger picture. "You have to stop and look outside of your one-week ahead range, you have to actually sit down and forecast."
About three years ago Bae licensed out all off her label's manufacturing and distribution, so her company is now purely a design company, allowing her to focus on her strengths – product, marketing and PR.
Interestingly, she has her garments made in Sydney. "I'm so thrilled to be manufacturing in Australia," she says.
Bae says "product is first" and designers need to get their product right. They need to understand where they are going to be positioned in the market and once they've identified their target consumers they have to set appropriate price points and quality levels.
"You don't want to say you're a high-end fashion brand and have this quality level that looks like a mass market," she says. "All of that needs to tie in, it needs to make sense."
But product isn't enough. Designers need to know how to get their product to market.
She says selling online is now her favourite way of selling. "If you can build enough noise and profile on Instagram and Facebook and social media you now have the opportunity of selling direct to the consumer and you can bypass a lot of this wholesale in between," she says.
"If you can sell it directly to the consumer you're getting much better margin and you're getting instant feedback – who is your customer, what are they prepared to spend and it's valuable information."
 Yeojin Bae's five tips for start-ups
Ask lots of business questions
Find a mentor
Identify your market position
Think further ahead
Trust you gut instinct