The moment that changed a business. Business leaders tell – Part 1
For Oporto founder Antonio Cerqueira, it was finding the right partner. For entrepreneur Anthony Janssen, it was working on his business, not in it. For Girl Geek Academy co-founder and CEO Sarah Moran, it was backing herself. What was the moment that changed them? Three business owners tell.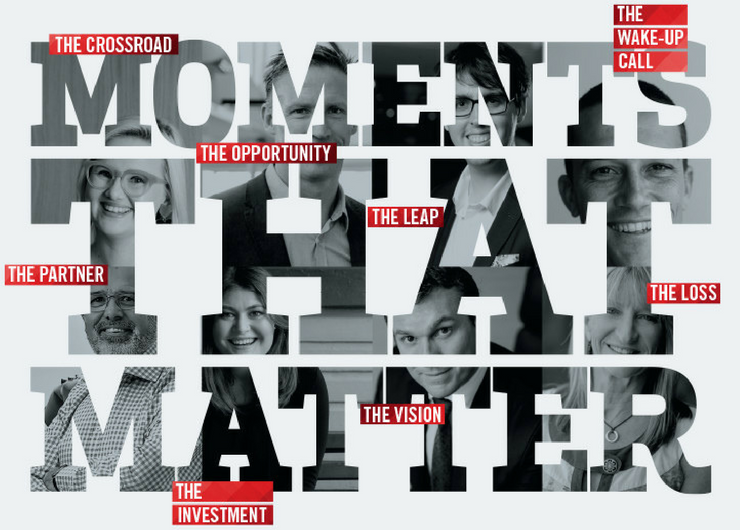 The wake-up call
Anthony Janssen, Managing Director, Margaret River Hospitality Group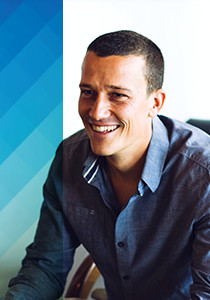 So pushed you have to ask your other half to drop by your workplace with your baby daughter for the only glimpse you'll have of her all week? Welcome to my life, circa 2012, says chef Anthony Janssen.
Finding himself in this position was a 'road to Damascus' moment that resulted in Janssen's vowing to stop being the 'everything guy' in his string of successful restaurants and cafes. Instead, he realised the only way his growing empire could survive and thrive would be for him to shrug off his chef's whites, step into the CEO role and allow trusted partners and staff to step up to the plate.
A newcomer to the West Australian wine-growing region in 2003 when he scored his first executive chef gig at age 21, Janssen is now the owner of popular eateries the White Elephant Beach Cafe, Morries Anytime and The Common, along with a thriving catering business.
His company, the Margaret River Hospitality Group, employs up to 130 staff in peak season and welcomes around 5000 patrons a week through its collective doors. Construction of a beachfront cafe in Dunsborough is slated to begin later this year.
"I remember many times doing a breakfast and lunch service at one venue and then racing to the next venue to do dinner," Janssen recalls.
"I guess I was young enough to cope initially but it broke me eventually.
"We had a 10-month-old baby and my wife was bringing her to the back door of the kitchen so I could see her. Anxiety set in and one morning I said to my wife, 'I can't keep going like this.' I knew I needed to find someone who could take on some of the responsibility and allow me to spend time working on the business instead of in the business."
Janssen subsequently established a partnership with Alex Brooks, an employee whose potential he'd clocked, shortly after the pair met in 2010.
"Alex was a young guy who had barely been in hospitality when he asked me for a job, but he just had an amazing attitude," Janssen says.
Brooks took a 50 per cent stake in the restaurant and cocktail bar Morries Anytime in 2012, and the success of this arrangement prompted Janssen to sell him a 25 per cent stake in a second venue two years later.
With an enthusiastic partner shouldering a share of the management burden, Janssen set about transforming his successful fiefdom into an operation that could run smoothly without his presence on the pots and pans.
Identifying up-and-comers with management potential and offering them the chance to take on greater responsibilities has been a focus.
"I put a lot of importance on leadership and training and accountability, and I have faith in our people that they genuinely want to do a good job," Janssen says.
It's a formula that has saved his sanity – and seen the company's turnover double since 2015.
"I had the choice five years ago to shrink down and take on what was more manageable for one person or look for the right people and then pursue growth," Janssen says. "For me, personally, I was still inspired to grow."
The partner
 Antonio Cerqueira, Founder, Oporto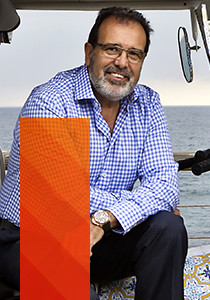 Was teaming up with a like-minded business partner the key to turning a handful of fast food joints in Sydney into a multimillion-dollar chain of 150 stores? Oporto founder Antonio Cerqueira thinks so.
His Portuguese chicken business might have remained a small-scale affair were it not for a fortuitous meeting with Gary Linz, a marketing-savvy customer who shared his vision to take the wildly popular Portuguese-style fare national.
"We started in 1986 as a family business in Bondi, and for the first nine years we had just two stores," Cerqueira says.
"I had a dream of us becoming a big franchise like KFC and meeting the right partner really helped me to kick that off. It always makes things easier if you have someone you can trust and work together with as a team.
"Gary was a regular who came to me in 1994 and said, 'I think we can go national on this and make a great business together'."
While Linz was quick to clock the opportunity to put Oporto's hot and spicy offering on the map, what was it about this particular customer that marked him as potential partner material for Cerqueira?
"Passion," he says.
"He was young, very personable, close to my age, and I just felt he was the right person to do together the things I wanted to do. I had the food, I had the operations and I needed somebody to help me prepare the business to grow and to do the franchise systems and marketing."
More than 100 stores later, the pair's partnership culminated in the sale of the Oporto chain to Quadrant Private Equity in 2007 for an offer – widely reported to be $60 million – they were unable to refuse.
"Gary and I did well together, we still chat today, we're still friends," Cerqueira says.
The crossroad
Sarah Moran, Co-founder and CEO, Girl Geek Academy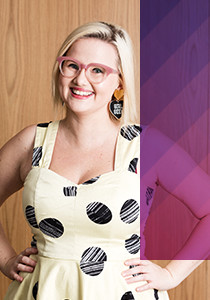 Head overseas for a high-flying marketing gig in Silicon Valley or say goodbye to the security of a monthly pay cheque and give your own sideline venture everything you've got: these were Sarah Moran's options. A year after deciding San Francisco could wait, the faith the Girl Geek Academy co-founder had in her big idea has been rewarded.
Founded in 2014 to encourage women to learn about technology, create high-tech start-ups and 'build more of the internet', the Girl Geek Academy movement hosts female-only hackathons and runs programs to educate teachers about teaching young girls to code. Popular events include MissMakesCode, billed as the world's first hackathon for girls aged five to eight.
"My four co-founders and I had all been working full time and managing Girl Geek on the side for a couple of years," Moran says.
"At the end of 2015 it got to a point where I thought, 'I keep telling people to build businesses, and I'm ready to leave Australia to work for an American company – but if I do, I won't be backing myself.'
"I'd been saying to other women, 'If you see something where there's a real opportunity for success, where people are willing to pay for it and lots of people want to do it, then maybe that's a good business idea.' Having to take my own advice was a real wake-up call!"
The past 12 months have seen Moran secure three sources of funding for the enterprise, including a LaunchVic grant to deliver a hackathon program statewide. She has also been appointed part-time 'geek girl in residence' at NAB's Melbourne headquarters.
Girl Geek Academy has set itself the goal of impacting on the lives of a million women by 2025, both directly through seminars and hackathons and indirectly through its education initiatives.
"We've realised there is huge demand for these programs and a real desire from women to have access to fun social opportunities where they can learn technical skills and how to build businesses for the internet," Moran says.
This article was first published in Business View magazine (Issue 23). See here for Part 2 and Part 3.