Seven steps to Asian export success
Keen to export to Asia? Make sure you understand what's involved and how best to prepare.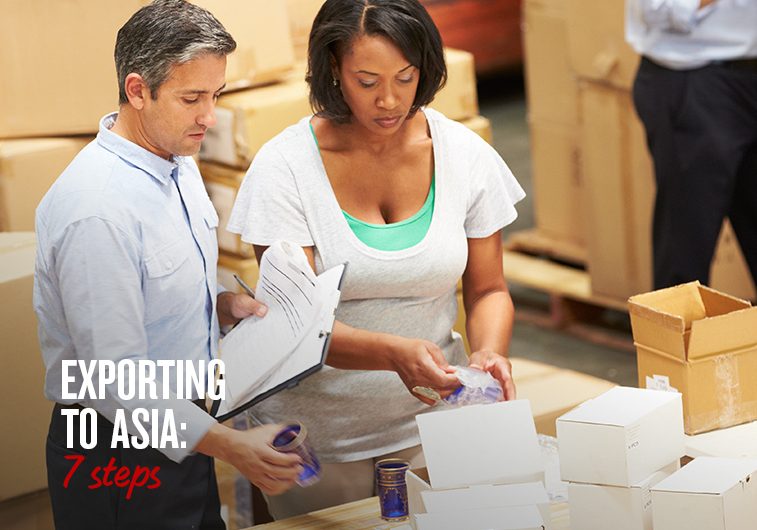 Asia beckons. Whether you're new to export or well established, the region's emerging middle class and evolving dietary and leisure habits make it a prime growth opportunity for Australian businesses.
Yet success is by no means assured. To make the most of Asia's opportunities, you need to do your homework first. You have to thoroughly understand your target market – its people as well as its products and services – and whether you're well positioned to meet any perceived needs.
1. Not all countries are the same
First things first, which Asian country makes sense for your product or service? Weigh up the risks and opportunities, looking for a market in which it'll be relatively easy to do business while ensuring your potential competitive advantage can be sustained.
You also need to decide how you will physically export your product or service. Again, keeping it simple is usually best. You may want to consider contracting an agent or distributor. Either way, you want to be sure they suit your requirements. Taking time to build a relationship – personally meeting them face to face – will go a long way to ensuring your product or service gets an optimal start.
2. Do your sums
Of course, you may want to go it alone. But keep in mind that this entails a whole raft of new expenses and considerable know-how.
One way to avoid making a major investment upfront is to sell online initially, although that's not without its costs, either. For starters, a state-of-the-art website to attract customers doesn't come cheap. It also requires a clear understanding of your intended audience.
Whichever path you choose to go down, there's no better prep than doing your sums first. While Asia may appear a land of opportunity, everything still has to add up. It's vital that you conduct a cash flow forecast and a break-even analysis as well as developing a pricing strategy.
3. Sort out your finances
There's a good chance you'll need finance to get your export venture off the ground. Choose which options are best for you, whether that's borrowing from a bank or other lenders, approaching investors or using funds from within the business.
At the same time, it's worth checking out the range of grants and subsidies available to Australian exporters.
4. Get connected on the ground
So, how do you get started in the country itself? Networks are critical. Begin by talking to others who export. Export industry associations such as The Export Council of Australia can be a great help here.
Don't take someone else's word for it, though – there's nothing quite like seeing things for yourself. This necessitates a visit to the country to really understand how other businesses selling similar products or services are faring.
5. Know who you're up against
Of course, understanding your competitors' strengths and weaknesses is also beneficial. Determine how they price and market their offerings and how they'll react to your entry, among other things.
Also, be aware of who's watching. If you have protected intellectual property (IP) in Australia and it's a critical competitive advantage, see whether it's also protected in your target country. At the same time, you need to make sure you're not infringing anyone else's IP.
6. Protect yourself
Ignorance is no excuse when it comes to breaking the law. You need to know what the local rules and regulations are around exporting, including any local taxes you'll need to pay and whether you're compliant when it comes to the standards and safety of your goods or services.
Logistical issues shouldn't be taken lightly, either. There's a chance things will go awry and that means appropriate exporting insurance is a must. It's also worth protecting your business against things like late and non-payments by securing payments in advance with your bank.
Mitigating any risks is also about protecting your good name. It's just as important you understand the cultural differences of your chosen market and educate your staff accordingly – nobody wants to unwittingly offend customers!
7. Think big
Once you're set up and ready to go, everyone needs to know about your product or service, which means you need to have a marketing strategy clearly setting out your objectives. Advertising initiatives can range from exhibiting at trade shows to harnessing the power of social media.
Whatever you do, be well prepared and keep in mind why you're there. Liberal doses of determination and enthusiasm will go a long way.
For more information, download Exporting to Asia. Understanding the Asia Opportunity: