Sunny Queen sells happiness in an eggshell
It's not just nutritional benefits and old-fashioned happiness behind the Sunny Queen egg story – the company's embrace of digital marketing includes giving an egg its very own blog. The strategy is working.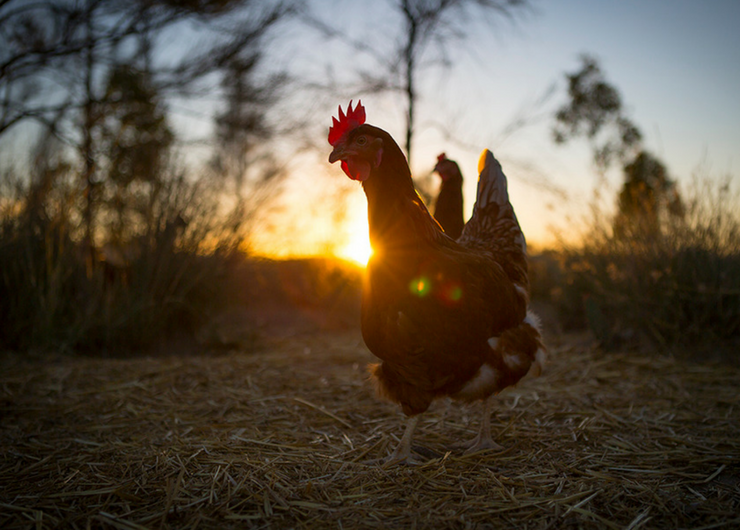 Since its inception in 1969, Sunny Queen has played a role in achieving substantial growth in Australian egg consumption. Owned by Australian farmers and personified by Sunny the smiling egg character, the Sunny Queen brand is passionate about promoting the benefits consumers enjoy from eating a simple egg. 
Once a Queensland-only egg board, Sunny Queen is today a nationally recognised brand, proudly owned by two Australian farming families, and known for shell eggs and egg products that aim to put smiles on consumers' faces – adults and children alike.
From a combined industry effort over the past decades to market the health benefits of eggs, the industry overall has seen significant growth. In 1999, Australians consumed an average of 137 eggs per annum, according to the Australian Egg Corporation Limited (AECL). By 2016 that number had surged 65 per cent to 226.
"The industry has worked very hard to achieve growth," says Sunny Queen Managing Director John O'Hara.
"And we've seen extremely good results on top of normal population growth. In particular, from around 2007 to 2010 we were seeing compound growth over six per cent per annum because of the consumption increase, so it was a tremendous time."
In response to market demand, Sunny Queen has expanded its business offering to include barn-laid, free range and organic eggs, plus ready-to-eat meals, all supported by the charming Sunny Queen branding.
Packaging a smile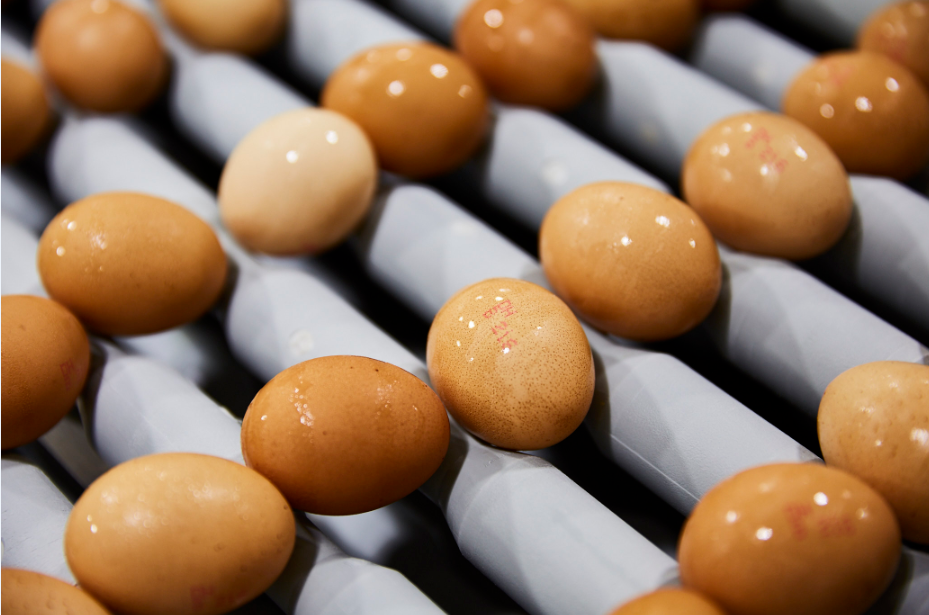 At the start of the millennium, supermarkets were focused on their own house-branded eggs, and Sunny Queen was a smaller brand, recognised only in Queensland. In the mid 2000s, however, the market shifted, with increasing awareness of the origins of eggs and animal welfare (caged versus free-range) leading to a rapid increase in demand for farm-branded eggs. Overall as an industry, according to AECL data, while in 2005 only 25 per cent of cage eggs were proprietary label, just one year later by 2006 that had leapt to 43 per cent.
In response to the higher demand for farm-branded eggs, Sunny Queen set about strengthening its brand. It developed a brand blueprint delivered through consistent messaging and recognisable packaging, clearly featuring the type of egg and a smiling Sunny on every pack.
"We set about building a brand, which is how Sunny [the brand's own cartoon egg character] was born," says O'Hara. "We put together a brand strategy, refreshed packaging with colour-coding for different types of egg so consumers could make an easy choice of product, and added the smiling, happy face of Sunny the egg."
The brand draws on memories, O'Hara adds – and the joy of soft boiled eggs as a family meal.
"We want to encourage customers to remember the days when their parents would boil an egg for tea, draw a smiley face on it and serve it up with hot buttered toast soldiers for dunking into the soft yolk. We want to encourage people to relive that feeling of happiness."
From eggshells to cracking meals

Today, the Sunny Queen business markets a fast-growing and time-saving meal solutions range to a wide range of food service outlets, including quick service restaurants, cafes, airlines and healthcare channels. The range, which includes frittatas and egg bakes, boasts a freshly-made flavour when prepared, O'Hara says.
"The response to our ready-to-eat meals has been fantastic and the variety and quality is amazing," he adds.
"In the last two years we've also begun exporting our meal solutions to South East Asia and beyond – the potential for growth is tremendous."
Small egg, big following
Sunny Queen's engaging social marketing strategies, supported by regular customer research, have helped bring the brand to life. Its ChookTracker enables consumers interested in free range to watch Sunny Queen hens
ranging happily, in live, unedited webcam footage, while Sunny the Egg has his very own blog with amusing updates on farm life, recipes and craft ideas.
http://www.sunnyqueen.com.au/chooktracker/
https://www.facebook.com/SunnyTheEgg/
"Sunny interacts with everyone every day," comments O'Hara, "and you'd be surprised to hear he has over 243,000 Facebook fans." The business has also launched 'colleggtor' cards featuring a range of quirky Sunny the egg characters, that come to life via an augmented reality app,
The website is full of egg puns including "Cluck here" and "Have a sticky beak" – again aimed at bringing smiles to consumers and reinforcing a feeling of happiness.
"We believe for a brand to be really powerful it should evoke emotion," says O'Hara.
"That's probably a key strength that proprietary agri brands have over supermarket or retailer brands.
"We are farmers, engaging directly with consumers, and the connectivity between people and farms is so important. Farmers care passionately about what they do, and they work so hard to bring food to the table for people around Australia. A lot of that interaction gets lost as it goes through the supply chain, so we try to brige that gap through our branding, our technology and our interactions."