September 5, 2017
From parents' garage to NY Fashion Week: How Misha took her brand global
Australian fashion house Misha Collection has risen to international status within the space of three years. Fundamental to its success has been the approach of its founder, Michelle Aznavorian, a 27-year-old who has put her personal brand at the core of the company's strategy.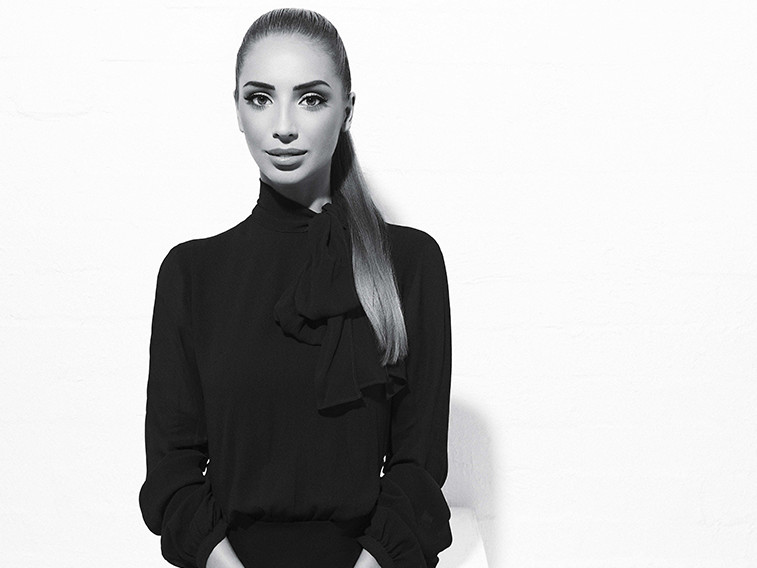 Michelle Aznavorian is used to taking risks. At age 19 she set up her first business selling secondhand designer clothes on eBay. By 22 she had enough money to pay her way through the Melbourne School of Fashion.
Risk-taking has been more than an integral part of Misha Collection too, the fashion label Michelle launched in 2013 in her family's garage in Melbourne. Again she has enjoyed considerable success, with the label rising to global prominence in the space of a few years.
https://www.facebook.com/NAB/videos/10156712408223298/
High stakes
From the beginning, Michelle was prepared to think big. From day one her entire company strategy, she says, was to make Misha Collection an internationally recognised Australian label.
To achieve this and, importantly, to sustain it, "I had to do things that other Australian brands wouldn't risk doing," says Michelle, "even if I didn't know whether they were going to pay off or not."
That included heading to the US for New York Fashion Week in 2014, mere months after she had commenced operations. The risks were very real. "It's on a different scale to other fashion weeks," says Michelle. For starters, "it costs 10 times more.

Then there was the challenge of entering a new market where she did not have any stores or any direct public relations agencies. "I was starting from scratch in that sense, so even though we were known in the US, it was still quite a big risk. But I took the opportunity."
The young designer took another chance when she brought top US fashion model Bella Hadid out to
Australia for Mercedes-Benz Fashion Week in May 2016. "That was a huge moment for me, especially for a three-year- old brand."
Certainly, Michelle's approach is paying off. Misha Collection already has a presence in the US, the Middle East and Asia, as well as in Australia and New Zealand. Its labels are stocked in more than 80 high-profile boutiques, including multiple stockists in New York and Los Angeles, while retail giants such as Myer, Nordstrom, Neiman Marcus and Shopbop have all signed up as partners.

A global village
Perhaps one of the biggest risks Michelle has taken is putting her own brand at the centre of the company's strategy. As creative director, she is the striking face of Misha Collection. She spends her days connecting with international celebrities and filling her website with photos of her with models wearing the fashion house's clothes. It is an integral part of Michelle's think-big strategy: "Showcasing myself as the face of Misha, building that profile, has been a process over time but it's something I always wanted to do from the very beginning."
She believes it is critical to Misha's success.
"I think if customers can connect to the creative director it helps to drive sales. It's about them liking you and wanting to wear your product; being inspired." Social media has played an essential part in the Misha Collection story. Michelle agrees she was lucky to start out just as the photo-sharing app Instagram was coming of age. She puts it to good use by regularly posting shots of models and celebrities wearing her creations around the world.
It is also social media that makes it possible for Michelle to keep in easy contact with these high-profile people – not to mention her other customers – allowing her to maintain the personal feel of a small company while building a global presence. It's a sign of the times that, when she's not hobnobbing with the beautiful people in New York, she is tucked away in her office in Melbourne, a world apart but ever-connected nonetheless.
However, managing your personal brand in a 24/7 world can be challenging, and Michelle acknowledges that she finds it hard to separate work from her personal life.
"Switching off from the business is my biggest challenge," she says. "I haven't been on holidays for three years. My honeymoon was a 'work moon'!"
But there's no sign she'll be slowing down any time soon.
This article was first published in Business View magazine (Issue 23).