State Economic Handbook: September 2019
The Australian economy grew by 1.4% over the year to the June 2019, its weakest growth since 2009.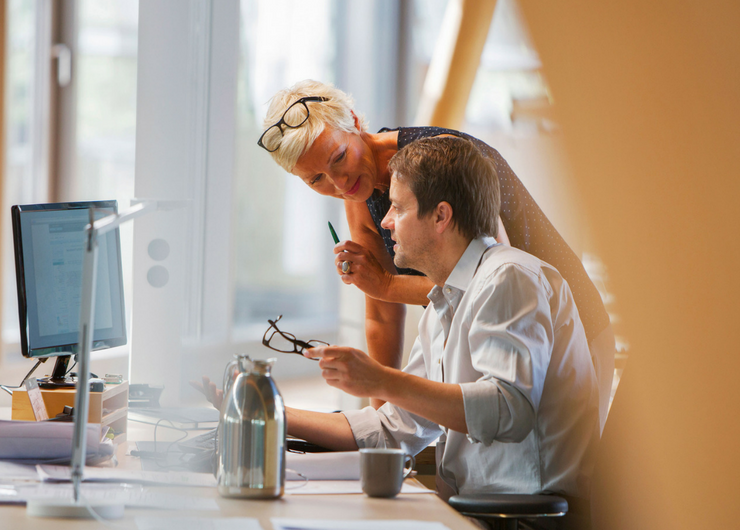 State Economic Overview, September 2019
The Australian economy grew by 1.4% over the year to the June 2019, its weakest growth since 2009 –i.e. the GFC. Overall domestic demand is being supported by government spending – both in infrastructure spending as well as consumption due to Federal spending on disability (NDIS) and aged care services – while private sector demand is very weak.
The NAB Monthly business survey indicates that both business confidence and conditions remain weak and are below their long-run average. The decline in conditions has been broad-based across industries since mid-2018. Mining sector conditions have held up better than in other industries, supported by higher commodity prices (although the level of mining investment has only recently shown signs of stabilising). Retail remains particularly weak. Forward looking indicators suggest that there is unlikely to be an imminent turnaround in conditions.
We expect to see a period of below-trend growth – with a forecast for GDP growth of around 1.7% in 2019, 2¼% in 2020 and 2½% in 2021 (as more expansionary policy kicks in). The key dynamics continue to be a weak household sector, with only modest growth in consumption and declining dwelling investment offset by strength in public spending, business investment and exports in the near term.
With growth set to be below trend, we see the unemployment rate rising slightly, reaching 5.5% by mid to end-2020 and staying at around this level in 2021. Wage growth is expected to remain subdued.
Highlights:
Conditions and confidence continue to deteriorate in NSW. The labour market is strong in terms of jobs growth and the unemployment rate is relatively low. The record infrastructure pipeline should sustain the economy, along with business investment and exports.
Momentum in the Victorian economy has slowed significantly, with weaker business conditions, negative forward orders, falling building approvals and unemployment starting to increase. Retail spending is also subdued, reflecting high consumer debt levels and weak wage growth. Government spending – particularly for infrastructure – continues to be a major support to the economy.
Business confidence, conditions and domestic demand continue to weaken in Queensland, with the State weaker than the national average. Employment growth has been steady, and there has been a convergence in regional unemployment rates. The public sector, exports and business investment will be the key drivers of growth.
S.A. economic growth has continued to slow through 2019 with a broad based slowing in domestic demand and declining exports resulting in a deterioration in the labour market. However, despite the weakness in business conditions and confidence, business investment is holding up and public investment may lift in 2019-20.
Economic conditions in W.A. have continued to deteriorate. That said, business conditions have improved recently, public spending is increasing, mining sector investment may have bottomed out, and unemployment has fallen. However, weakness in survey leading indicators is a concern.
The Tasmanian economy has continued to grow at a reasonable rate. However, growth has slowed and recent weakness in business conditions suggests that this may have further to go. Moreover, the unemployment rate has risen. Education, tourism and non-residential construction should help support activity.
The Northern Territory economy continues to struggle, with a broad based decline in domestic demand, and falling employment and population. There are some positive signs – the drag from mining looks to have run its course, tourism is showing improvement and public investment may pick-up.
The ACT hasn't escaped the nationwide slowdown. Investment has fallen and consumption growth has been soft. However, population growth is still solid and unemployment is low.
For further details, please see the attached state overview:
Authors
Tony Kelly, Senior Economist
Phin Ziebell, Economist
John Sharma, Economist