Making business bloom with social media
How to make your social media presence work for you in 2017? Edible Blooms founder Kelly Jamieson shares seven ways to a better social media strategy.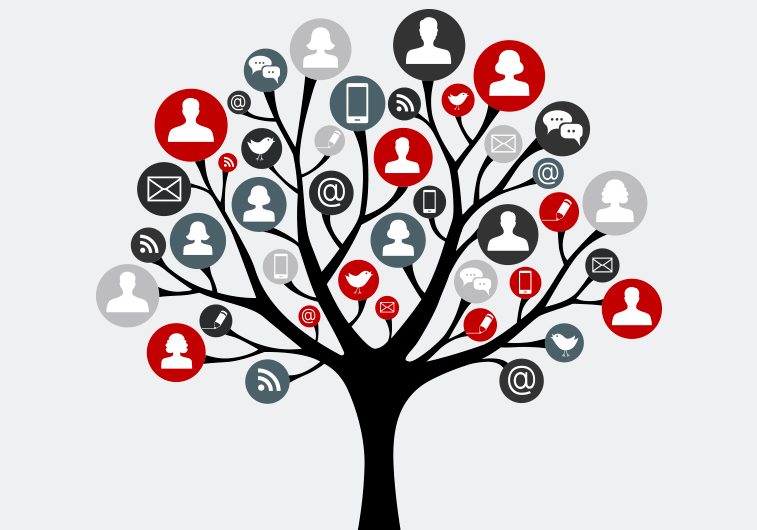 In 2005, the then 26-year-old Kelly Jamieson quit her job in professional services marketing to pursue a business idea.
She sunk her life savings into exploring whether people would embrace sending each other sweet treats designed to look like floral bouquets.
It turned out they would. Her business, Edible Blooms, now delivers more than 1000 'chocolate bouquets' and gourmet gift baskets across Australia and New Zealand each day during peak periods. It employs around 50 people and is now eyeing offshore markets. Here, Jamieson shares her top seven social media marketing tips.
Fail to plan, plan to fail
Most of our growth in the early years came from word of mouth and the business has always been an early adopter of technology. So when social media marketing started to take off around 2010 I jumped in with both feet. But like many business owners before and since, I soon became disillusioned because I wasn't getting any return on my investment.
That's because I wasn't doing it right. After seeing the huge impact some smaller fashion brands were having with social media marketing, I went back to the drawing board.
Now all our social media content is required to reflect Edible Blooms' brand values of 'fun, fresh and authentic'. We developed three buyer personas, which are still displayed prominently on the wall in our head office. Everything we put on social media must be relevant to one or more of those personas. If a business is throwing stuff onto social media just to fill the void it shouldn't be surprised that it won't be engaging, won't grow its audience and won't translate into increased sales.
If you're not engaging, don't expect to engage people
After experimenting, we decided to focus on Facebook and Instagram, although we're now also looking seriously at Snapchat. We keep things interesting by putting up still images, videos, memes and written content, as well as running weekly competitions. We also promote other businesses' social media content, if it's of interest to our followers and a good fit with our brand values. Sometimes those businesses return the favour but that's not why we do it. We do it because it's counterproductive to take an entirely self-serving approach to social media. You can't just be pushing your product constantly; you have to offer something of value to your followers.
There were some legal and technical requirements we had to get our heads around initially but Facebook competitions have been a win-win for Edible Blooms and its social media followers. With a minimal investment of time and money, competitions can generate a huge buzz. We give away some of our product, or sometimes another brand's product. People entering the competition have to like, share or comment on something to enter.
Avoid wearing out your welcome
During peak periods, in the lead up to Valentine's Day, Mother's Day, Father's Day and Christmas, we'll do three or four posts a day – but off-peak that drops to two posts. Some businesses post 10 times a day and that might work for them. But we stick to a posting schedule that keeps our followers engaged without tiring them out.
Don't try to be all things to all demographics and platforms
You need to work out work who you're selling to and where they are. Everyone, including older people, is now on Facebook, so that's a good place to start. Most of Edible Blooms' customers are women and we have a visually appealing product so we also focus on Instagram, a photo and video sharing platform that skews female. We're interested in targeting younger consumers, which is why we're looking into Snapchat. Twitter and LinkedIn aren't appropriate for us. It's always more effective to do one channel well than a lot of channels poorly.
Feedback is your friend
If customers keep asking a particular question, you should do a post answering that question. If a certain type of content always goes viral, you should post more of that sort of content. There won't be any shortage of analytical data about what is and isn't resonating with your followers, and it's important to use that data to refine your social media strategy.
Time and financial constraints are no excuse
Trust me, I understand the time and financial constraints business owners are under. But with the technological resources now available, it's possible to get a fantastic return on investment from modest inputs.
Over the last five years Edible Blooms has been averaging double-digit growth with social media marketing playing a big part in that. Yet I've got precisely one employee handling all Edible Blooms' social communications, albeit with team members in outlets around Australia and New Zealand contributing ideas and content.
There's little alternative but to rise to the challenge
It's a fast-changing world but everything points to social media becoming ever more important, especially as the influence of the traditional media continues to wane. Consumers now want to feel businesses are interacting with them and social media allows for a much more intimate exchange than, say, a TV or print ad.